One of my favorite science blogs,
Bad Astronomy Blog
, has posted
here
that astronomers have actually observed the
exact
moment when a star exploded. Read all about it, geeks! (It's really, really cool!!)
From
Bad Astronomy Blog
: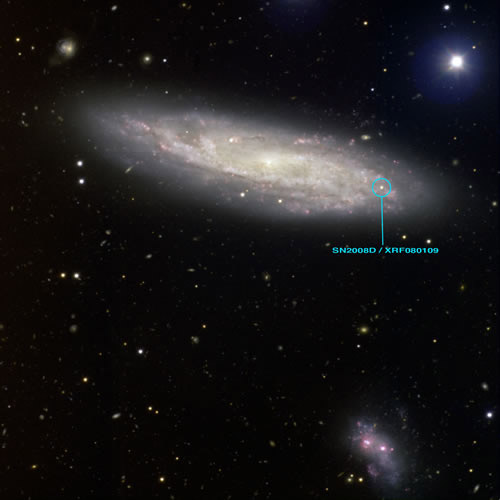 The Quick Version
NGC 2770 is a galaxy at the relatively close distance of 84 million light years away. On January 9, 2008, a massive star in it exploded, and instead of finding out days or weeks later, astronomers caught it in the act, right at the moment, in flagrante delicto.

Read the rest here.